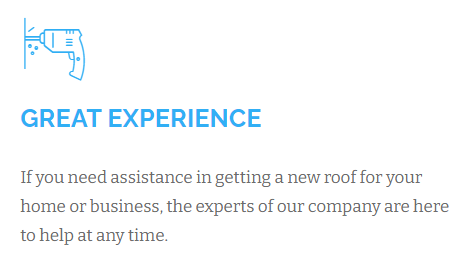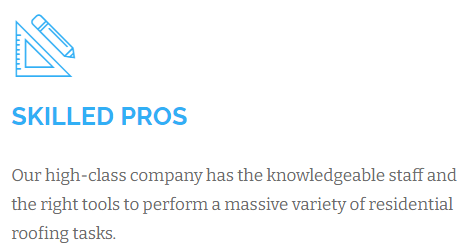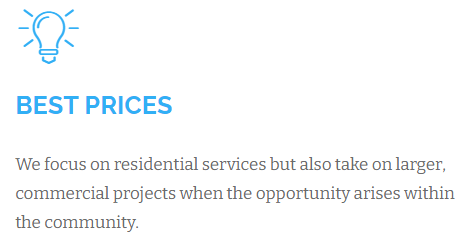 what we do
Keeping homeowners
nice & Dry
Contact Us Today!
If your facility needs work from qualified and highly-experienced roofing contractors, contact Cool Water!
I am happy to report that I had a very positive experience in having my roof replaced by CoolWater Roofing. Derek (the owner) came out a few days after I contacted CoolWater and arrived promptly at our appointment time. The quote he gave us was inline with another local roofing company and about 40% less than each of the Big Home Improvement Store quotes. Derek was easy to work with during the quoting process and willing complied with my request to put absolutely every detail in writing on the contract. On installation day, the dumpster arrived early in the morning and the crew arrived around 7:00 AM and got to work immediately. The work was completed by a team of about 5 roofers, and Derek came and went throughout the project to ensure everything was progressing. They found some rotten wood during the installation and replaced it without charging any additional fees. The team finished up around 3:30 the same day and performed a thorough sweep of the gardens and lawn to clean up all of the debris and nails. We have found a few nails since then (about 5), but considering the thousands of nails that were removed from the roof this isn't too bad. I climbed up on the roof after they left to inspect the workmanship and did not find any issues. I should also note that I waited about a month to ensure the roof didn't leak before writing this review, and so far am happy to report that we are leak free. With the 40 year warranty that came with the roof I hope to never need Derek's roofing services again, but I would highly recommend CoolWater Roofing to anyone else in the market for a new roof.
Derrick is great to work with. Quick response, great communication. Couldn't ask for a better install! Completely done start to finish in about 6 hours. Doesn't even look like anyone was here working. This is our second roof from Cool Water, and I highly recommend them!
ABSOLUTELY FANTASTIC! We had rain water come in through our roof Christmas Eve which was devastating. So we reached out to 4 different roofing companies. Two of the other contractors never reached out and the other company was priced prohibitively high.
Brian from CoolWater is THE BEST! Took his time to show and explain everything and put up with all my questions about the new roofing system. He provided a quote promptly and was able to start our new 50-year roof installation + skylight within days of signing.
The team is awesome too! Even just little things like waving back when our daughter waved to them. Customer service was above and beyond. I watched them work at different points throughout the day and I could tell they had a lot of experience and deliberate care. OVERALL, A GREAT EXPERIENCE. This was our second time using CoolWater (they installed a roof on our old house too; 7 years ago) and I'm glad we chose them again.
PROS: • AMAZING PRICE (they were the cheapest in our situation) • PROMPT communication, • GREAT customer service, • doesn't charge extra for the 50-year warranty (as opposed to a competitor we got a quote from). • QUICK
I wish to express my gratitude for your timely and proficient work in completing my home's roof replacement.
Thank you for a fantastic re-roofing job at our home this past week. Faced with fairly extreme storm damage, we contacted you early one morning. Early that afternoon, Brian was here, gave us an quotation, and we scheduled our job to begin just a few days later. Brian was extremely professional, his presentation was complete, he answered the couple of questions we had, and we were set to go.
It was a pleasure working with you and your crew last week (5/5/10). Everyone was so professional and extremely quick. What I thought would take at least 2-3 days was done in 1 day. The clean up was the best. I couldn't really tell that you'd been there. The roof looks great. It is currently raining, but I can't hear it.
Hire the contractors!
If the leak has happened to your home, call us for help right away!
No Hassle Estimate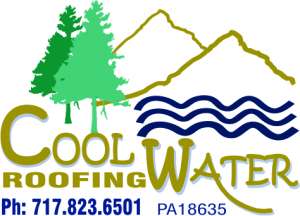 "Immediately Solving Any of Your Roofing Problem!"
We pride ourselves on being highly recommended by our customers for providing a quality and affordable service on all our types of roofing.
Derrick Loughry, Owner